Zinc (Zn), Aluminum (Al) Flake Coating Chemicals - For Coefficient Friction Modifier (Zincotec Co., Ltd - Torca)
You are here :
Zinc (Zn), Aluminum (Al) Flake Coating Chemicals - For Coefficient Friction Modifier (Zincotec Co., Ltd - Torca)
We are Authorised Dealer, Distributor, Supplier of Torca (Coefficient Friction Modifier) for products like Zinc (Zn), Aluminum (Al) Flake Coating Chemicals (For All Over India). Also, we are Manufacturer, Supplier, Exporter of Zinc (Zn), Aluminum (Al) Flake Coating Plants. Our setup is situated in Pune, Maharashtra, India.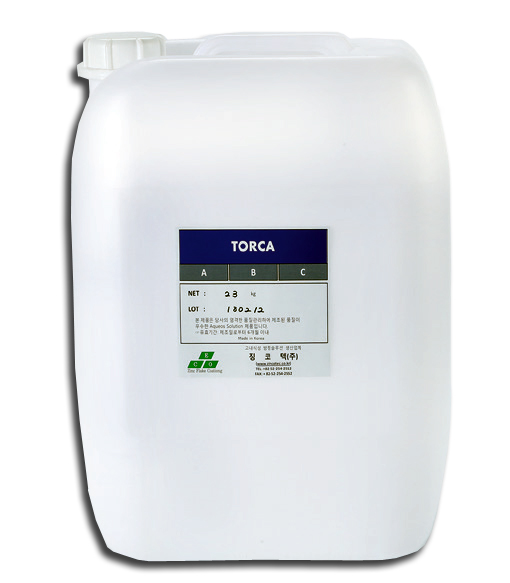 Coefficient of Friction Modifier
TORCA aqueous coating is coefficient friction control liquid.
This product is a low viscosity can be coated fasteners in any kind of shape In addition, the odor is not at all pleasant working environment.
This is a one-compound water-based product without odor.
It is applied for scratch prevention, bi-metallic contact corrosion protection, increased adhesion property, and increased corrosion resistance.



Product Model
Appearance / Curing Temperature
Coefficient of friction(μ)
Torque coefficient(k)
TORCA A
Transparent
170℃ × 20min
0.08 ~ 0.14
0.12 ~ 0.19
TORCA B
Transparent
170℃ × 20min
0.10 ~ 0.15
0.15 ~ 0.21
TORCA C
Transparent
170℃ × 20min
0.12 ~ 0.18
0.17 ~ 0.24





Properties :

Appearance : Milky Liquid
Odor : Odorless
Viscosity (Zahn Cup # 2): 18 sec↑
pH: 8.0 – 10.0
SG: 1.040 - 1.080
Work Condition :

How to apply: Dipping / Spray
Drying temperature: 120 - 150 × 20 minutes (you will find the right temperature in advance through °C testing)
Coating number: 1Coating × 1Backing( Will be enough to shake off the water )
Thickness: 1.0 μm
Product Benefits :

This can achieve a desired coefficient of friction.
Since the one-component product without the need for a separate additive.
Mercury products arbitrarily fire danger has no odor, of course, the easy-to- manage solution.
ISince the coating is colorless and transparent, not plated original color.
job 1Coating x 1Backing, film thickness about 1.0 μm because the job simpler consumes very little liquid.
Applications :